Biko
Biko

Biko

Estimated 

Time and Costs

Estimated 

Time
45 mins. to 1 hr.

Estimated 

Recipe Cost
₱ 260
Ingredients
# of pieces
Quantity
Unit
Ingredient

ml

Coco Mama Gata

grams

Pilit rice

grams

Muscovado sugar

Food Handling tips

Line containers with banana leaves for easier handling when serving. Storage tips: Keep Coco Mama in original container in chiller for a maximum of 3 days.


Procedure

Combine the sticky rice and water in a rice cooker and cook until the rice is ready.
While the rice is cooking, combine the coconut milk with brown sugar and salt in a separate pot and cook in low heat until the texture becomes thick. Stir constantly.
Once the rice is cooked and the coconut milk-sugar mixture is thick enough, add the cooked rice in the coconut milk and sugar mixture then mix well. Continue cooking until all the liquid evaporates (but do not overcook).
Scoop the cooked biko and place it in a serving plate then flatten the surface.

 
RECIPE COST CALCULATOR
Use this calculator to know how much you would need for this recipe!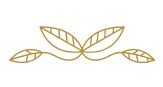 Step 1.
Input the PACK SIZE (in the specified unit) and PRICE of each ingredient from your chosen supplier/supermarket in the boxes and then click the button below to generate.
| Item | Pack Size | Unit | Price | Price/Unit |
| --- | --- | --- | --- | --- |
| Coco Mama Gata | | ml | | ₱ |
| Pilit rice | | grams | | ₱ |
| Muscovado sugar | | grams | | ₱ |
Step 2.
Input the NUMBER OF SERVINGS in the box that you want to prepare and then click the button beside to generate.
Quantity
Unit
Ingredient
Price

-

ml
Coco Mama Gata
₱

-

-

grams
Pilit rice
₱

-

-

grams
Muscovado sugar
₱

-

Total Cost:
₱
Total Cost Per Piece:
₱
Step 3.
Shopping List
Below is the generated shopping list that will serve as your guide when buying ingredients for this recipe!
Ingredient
Packs Needed
Pack
Price

Coco Mama Gata

-

ml/s
₱

-

Pilit rice

-

gram/s
₱

-

Muscovado sugar

-

gram/s
₱

-

Total Cost:
₱
Total Cost Per Piece:
₱