FREQUENTLY ASKED QUESTIONS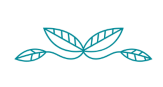 What are the brands under CPFS?

Marine: 555, Blue Bay, Century Tuna, Century Quality, Fresca Tuna, Lucky 7
Meat: Argentina, Swift, Wow!, Shanghai, 555, Lucky 7
Milk: Angel, Birch Tree, Birch Tree Fortified
Sauces & beans: Hunt's
Coconut: Coco Mama, Vita Coco
Plant-based: UnMeat
Do you have a Shopee or Lazada Store?
What are your business hours?
9am to 5pm; Mon to Fri only
Are you open to resellers?
Yes, please fill out the form at the "Customer Service" tab under "Contact Us"
I'm trying to order but no one is replying.
Please wait for someone from our team to reply to your inquiries.